India's Leading
EV Charging Platform
With our platform, we aim to create a seamless and convenient experience for all those who want to switch to electric vehicles, and contribute towards a greener tomorrow. Fleet owners, housing societies, shops, offices, and co-working spaces can now easily manage their charging infrastructure and monitor usage through our user-friendly platform, further promoting sustainability.
Find Your Nearest EV Charging Station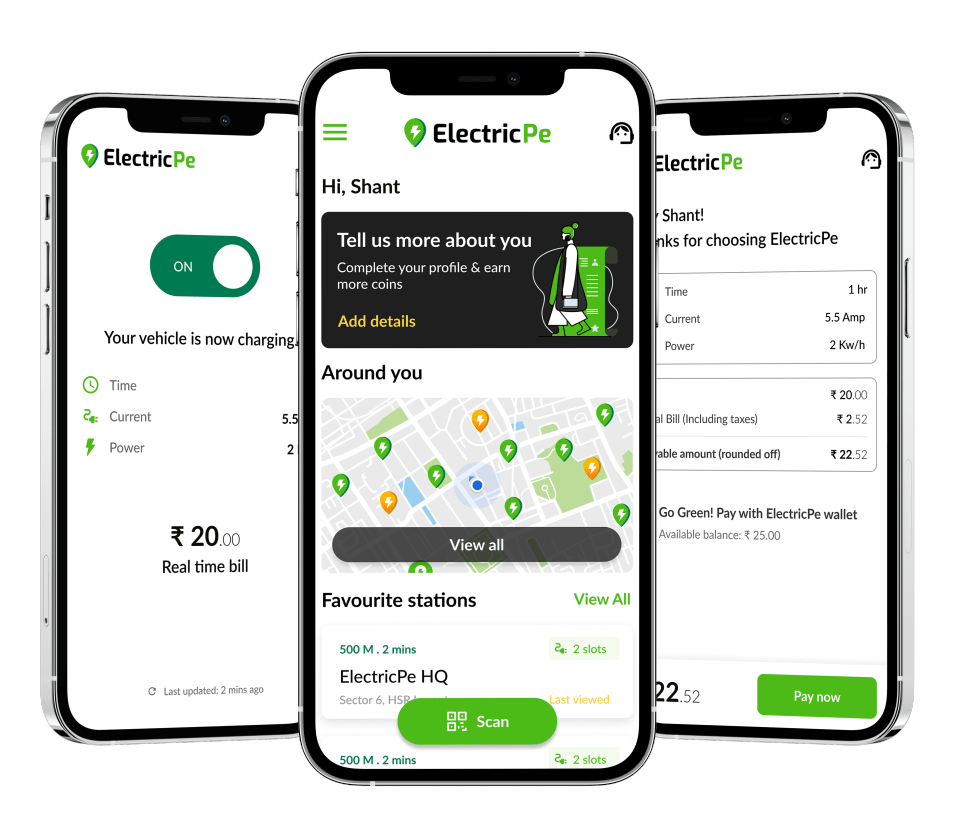 We installed ElectricPe EV charging station four months ago, and since then we have been able to make good extra income without any problem.
Basavaraj RJ
I now don't have to worry about who is using the charging stations, and how to collect money!
Somanna Reddy
With ElectricPe, I am now able to serve all my customers who ride EVs! They love that we have provided this service.
Mahirsh Jain