India's Leading
EV Charging
Platform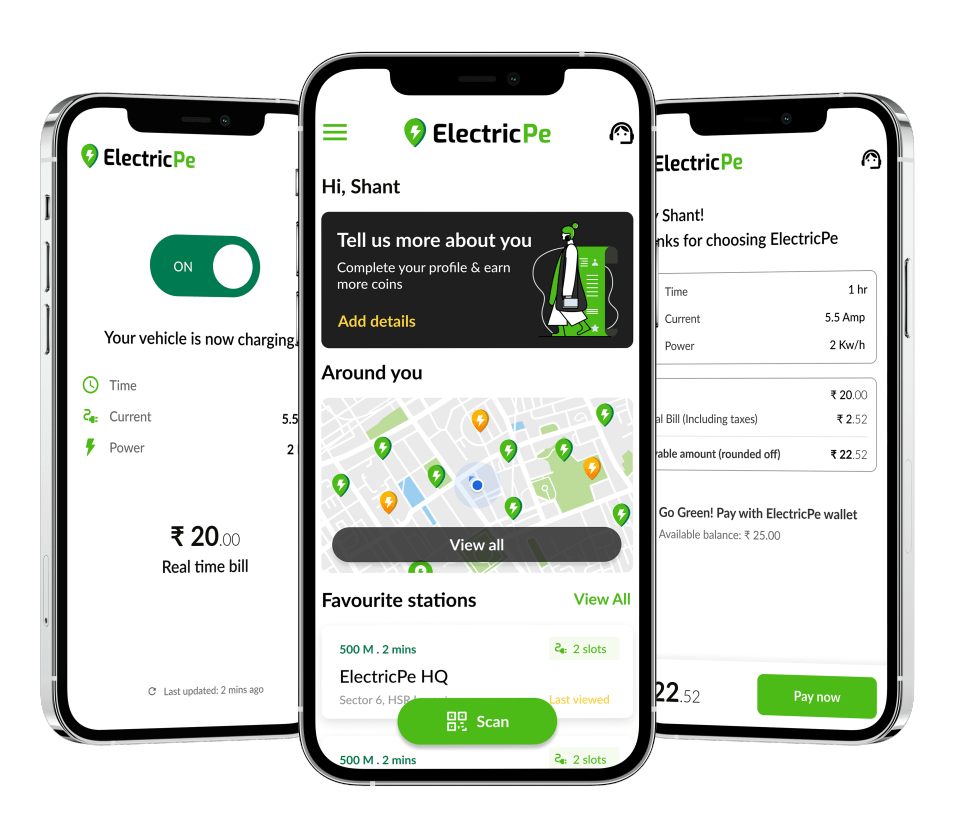 We installed ElectricPe EV charging station four months ago, and since then we have been able to make good extra income without any problem.
Basavaraj RJ
I now don't have to worry about who is using the charging stations, and how to collect money!
Somanna Reddy
With ElectricPe, I am now able to serve all my customers who ride EVs! They love that we have provided this service.
Mahirsh Jain