ElectricPe CMS,
Free As Clean Air!
What is Charger Management Software (CMS)?
CMS is a software for Charge Point Operators (CPOs) to manage their Electric Vehicle charging stations across multiple locations from a single application. It provides real-time monitoring and optimization capabilities for charging operations, allowing CPOs to grow their charging station business and scale efficiently.
One App to manage all your chargers!
Available on Android, iOS, and Desktop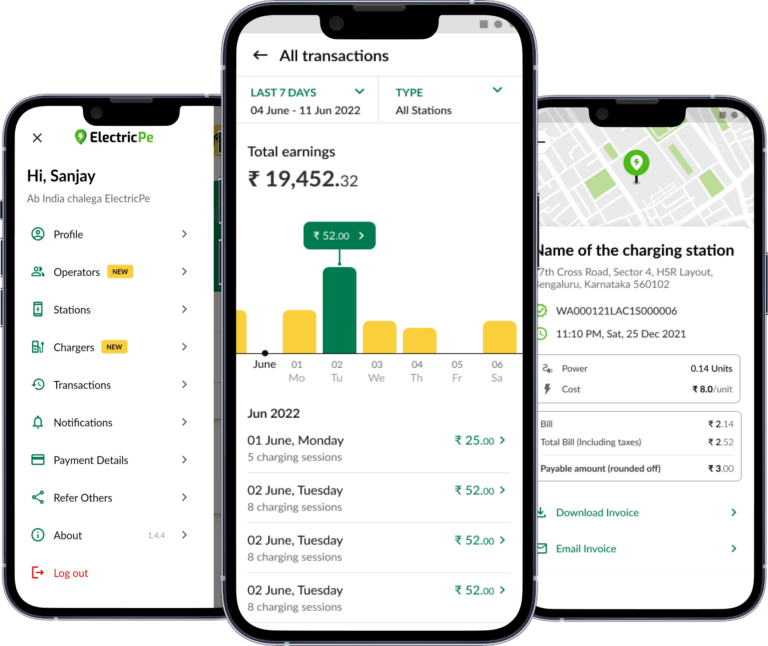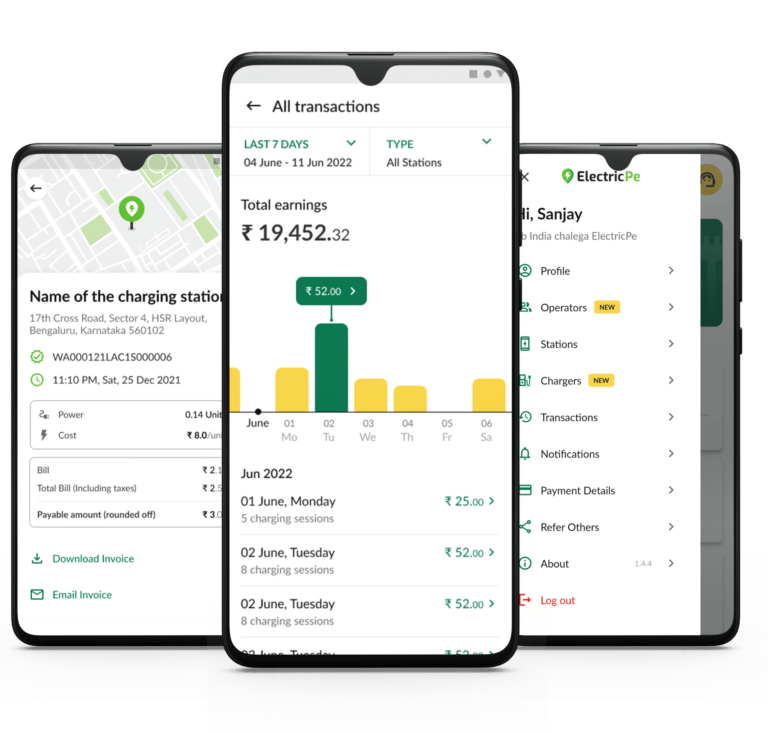 ElectricPe CMS is designed as a one stop solution to manage and grow your charging business. Onboarding your chargers on ElectricPe platform ensures that you never have to worry about monitoring your chargers' performance and utilisation. Moreover, a direct listing on ElectricPe app instantly makes your chargers discoverable and usable by thousands of EV owners looking for charging.
And the best part? It's free! As part of our mission to provide clean electric mobility to a Billion Indians, we are offering CMS as a free product to incentivise CPOs to set up charging stations in their cities.
ElectricPe CMS Works With All Leading Charger Brands


Start your charging business with ElectricPe now!